XCore Custom Roll API
The XCore ruleset is a generic table top designed to make it easy for you to play games that dont have a specific ruleset. This is a free community ruleset. We hope that you find the ruleset useful and would love to hear feedback on what works well and what could be done better.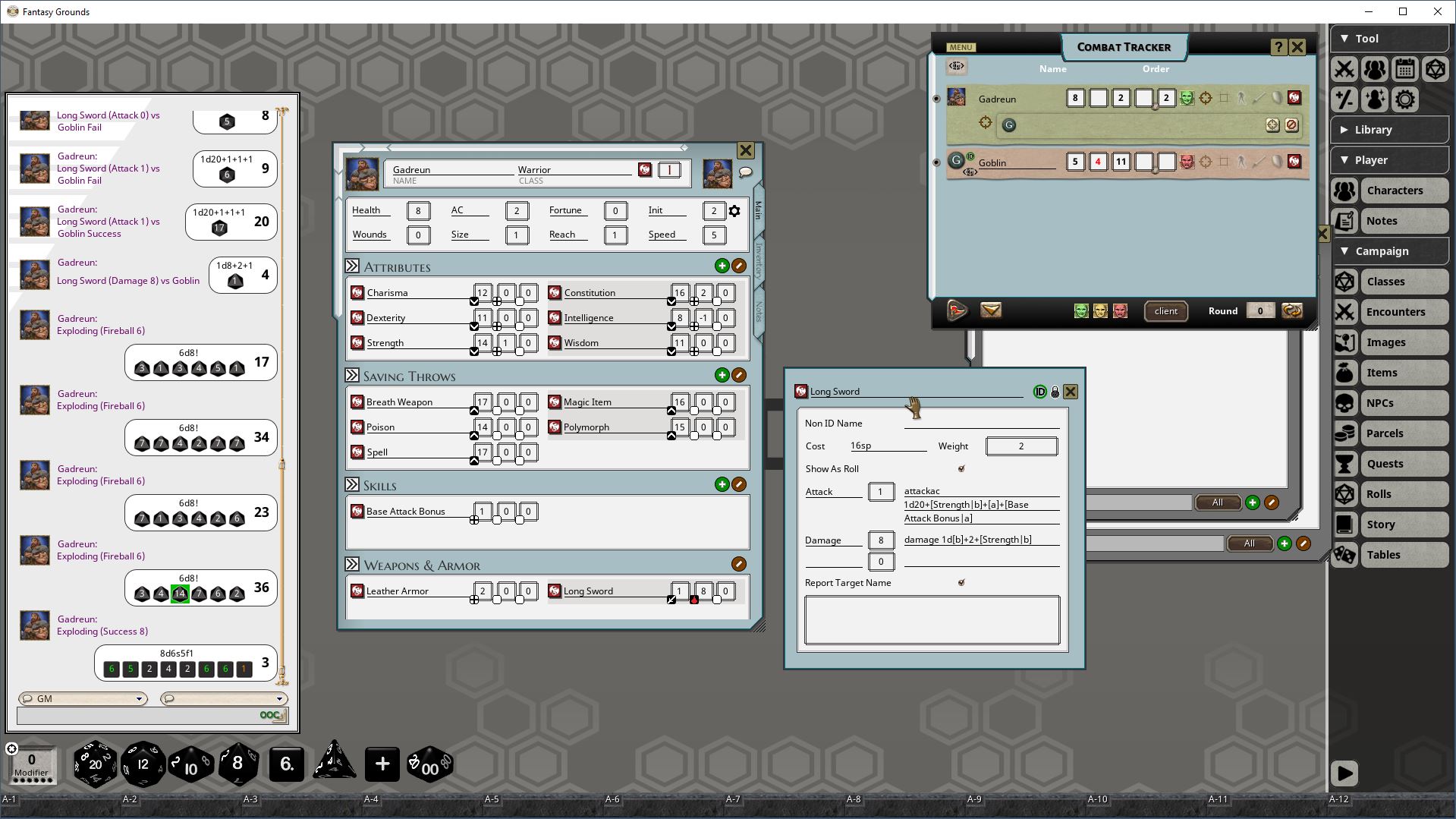 Getting Started
Subscribe to the XCore ruleset on the Fantasy Grounds Forge. You can find it here: https://forge.fantasygrounds.com/crafter/3/view-profile along with many other great rulesets. Once subscribed you will need to Update your Fantasy Grounds Unity client – use the Check For Updates button even if it is not highlighted.
Once updated you will be able to create a new Campaign by selecting the XCore ruleset.